BIO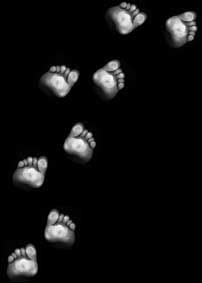 …is not hoping in a better world,
it is more a trip in the hidden side of reality.
Not really trying to change things,
to make them appear what they're not,
but more giving them back the poetry that belongs to them
and that some kind of forma-mentis has taken them off…
…maybe is trying to reestablish a short look on things,
exactly like when we're in a crowd looking for someone
we look always too far away…
…maybe is a floating-in-the-mud sensation
where actions are in slow motion…
I have always heard that once the public recognizes the artist for a style, it must be adopted as a trademark and never abandoned in order to continue to be recognized.
I am a photographer artist and photography, from its birth, is technology in the making where each change leads to different stylistic and narrative results.
Man and his habitat in a broad sense are the object of my studio and it is through these that I express my art. I observe them and then reproduce them according to my sensitivity using the technique that most inspires me at that moment. Color, black and white, infrared, digital or analog, are all techniques that I have always used then combined with post production, that is a resumption of the creative process after the shot also by means of collages or pictorial interventions to produce images that go beyond that. that the camera was able to record in order to bring the result as close as possible to the reality perceived by the heart rather than that observed by the eye.
Since I started photographing I have always been clear that the technique is there to help me express myself and not to set limits, hence my tendency to contaminate, add or subtract elements from the image to make it incisive in the desired manner. Because there is the image in its entirety and then there are the details, those highlighted by accentuating the definition and contrast to guide the eye; those details that once seen you can no longer do without them because they are discovered as essential protagonists of the image. In general, my subjects revolve around the landscape, be it urban or rural, the faces of people and the product of their inventiveness. I look for the imperfection to show its poetry.
---
BIO
I was born in Roma in 1964 from Haitian father and Italian mother, lived in Roma (Italy), Aleppo (Syria), Amman (Jordan), New York (USA), Ahmedabad (India), London (UK) and Port au Prince (Haiti) where I lived for the last 21 years. Now I am back in Rome.
 I started working as an interiors professional photographer around 1988. I was working mainly with architects and magazines. In 1996 I moved to New York for 6 months and worked in a professional printing lab. There I learned some black and white printing techniques which I then used in 1998 when in Rome I had my first exhibition as an artist with « casalbruciatopiazzavittorio« , a photo-promenade along roman suburbian via Tiburtina. Those images were taken on 4×5 » black and white infrared film with a view camera.
Urban landscape was very seducing to me, especially through the images of Gabriele Basilico. Then, when I moved to Haiti where was extremely complicated to use film in a professional way and digital was coming along, inspired by David Hockney's photo collages, I was able to use the first digital reflex cameras obtaining a huge gain in quality and definition putting together several photo-files as digital collages, to get panoramic views. It was using that technique that I worked on Haitian interior design's best seller book: Intérieurs d'Haïti and soon after on Port-au-Prince urban landscape project. In this latter I also added random out-of-scale people from other scenes to the city views. This work was exhibited several times and awarded in Bamako's 5th photo biennial in 2005.
This digital seamless photo collage technique was then used to create portraits where facial features were taken from different people. These portraits were exhibited several times and eventually awarded at the Salon d'Art Contemporain de Montrouge in 2005 with the jury's special prize.
In those years, as digital cameras technique was getting better and collages were no longer needed to obtain good « negative » files I gradually left behind the collage procedure and challenging myself, I started working on natural haitian scenery, a subject that I considered unworthy as widely employed in cheap postcards. After about ten years working on this subject, covering most of the haitian country, I was able to put together and print the book Peyizaj.
Then happened that one of Richard Avedon's portraits, seen in a book years before, never ceased to work inside me. How to achieve that kind of powerful result? I so started to portrait people around me in Haiti. Sticking to The Master's technique, just the face and always on a white background. This work, partially shown in my 2012 Lugano exhibition, counts now more than 500 portraits of people I came across throughout my 21 years in Haiti.
Next…
Next was the 2010 earthquake in Haiti.
I was there. It hit me and my family and my friends and the city and the country. It was a very difficult moment. Magazines and art galleries immediately contacted me to have photos of the tragedy but it was impossible for me the idea to make money or even just success on the back of my own people showing and selling pitiful images to the world. I was so shocked that it took me several days to go and take photos of the disaster. Eventually I did, trying to be as silent as I could. No experimentalism had to be applied. I owed those scenes of death a maximum of respect.
So, as all buildings were lying as corpses or too weak and unreliable to live in, people found alternative ways to house themselves. Each little piece of flat green in the city became a displaced tent camp. Those camps stroke me immediately for their grace, lightness and dignity.
In 2011 I started to work on Made in Ayiti portraying objects and tools used by people for their street business, made out of recycled material. This work became a book in 2016.
In 2019, with the help of Prince Claus Fund I started a project on the mystics in natural medicine in Haiti.
This project unfortunately ended prematurely due to the very complicated and dangerous socio-political situation in Haiti which forced me and my family to leave the country. Back in Italy I am once again fascinated by the dynamics of urban developments and presently experimenting and trying to understand what these spaces have to tell about themselves.
---
CV
CV_2019_gen-1

EXHIBITIONS
Exhibitions, Publications and Awards