BIO
I was sixteen when photography entered my life. Shooting, developing and printing were powerful experiences. Photography was different from drawing or painting because not being able to precisely master the whole process, it made the final result unpredictable and somehow magical and mysterious; first of all there was some time between the conception click and the moment I was able to see what that click produced; then there were the development of the film and finally the printing of the photograph which were the second and third phase of the artistic process and probably the most creative as from one given negative it was possible to create each time new images. This phase was happening in the darkroom which was kind of a secret place where to be alone, in a reddish darkness, breathing fumes from chemicals and staring at images appearing before my eyes as ghosts coming from another reality. That was absolutely exciting!
The darkroom was the playground for experiences and so was the outside world starting from my home, my neighborhood, my city.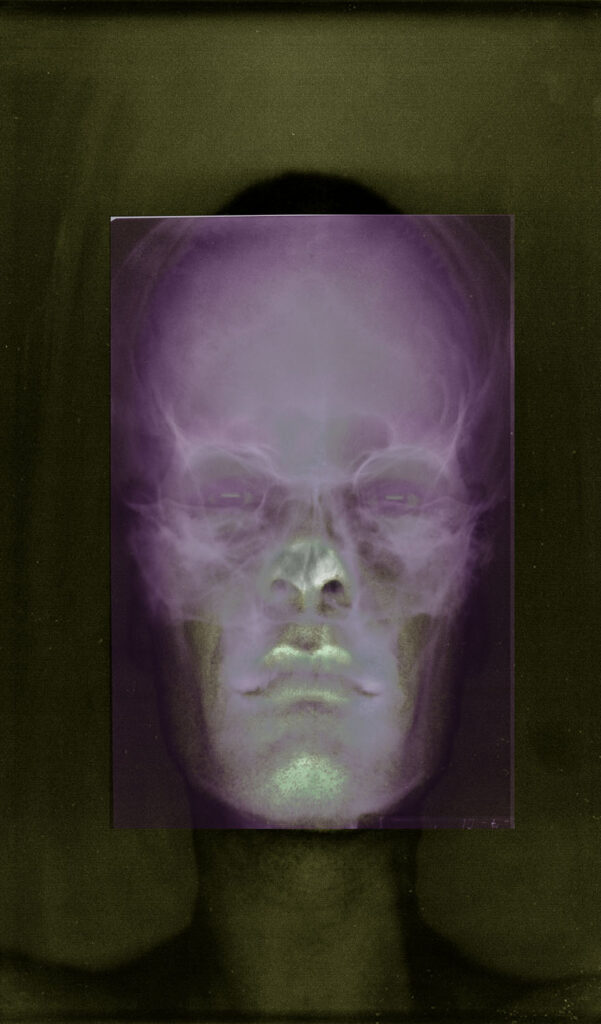 I discovered the photographs of masters like Irving Penn and Man Ray. They were shooting simple and ordinary everyday's objects and I could relate my vision to their work.
With the years I discovered that people were willing to pay for my creations and that slowly changed the game because there were expectations.
It was time to be serious and I specialized as an architectural photographer. Professional photography was very technical and nothing could be left to uncertainty and no risk was to be taken. I enjoyed precision but I reached the point where technicalities were crushing me so I felt that I needed to let myself go and take the risk: I decided to make my "coming out" as an artist. It was in 1997, I was 33 and Rome was not an easy place for a young artist to breathe.
It was the last decade of the millennium, I was shooting 4×5" black and white infrared film and I had a very professionally equipped darkroom.
My first exhibition was about roman suburbs shot in black and white infrared film with some darkroom experimental techniques to give to the photos a surreal light. My spiritual maestro was Gabriele Basilico but I didn't want to copy his work, I wanted to go further.
In those years I started developing my artistic approach.
is not hoping in a better world,
it is more like a trip in the hidden side of reality.
Not really trying to change things,
Not trying to make them appear what they're not,
Just giving them back the poetry that belongs to them
that some kind of forma-mentis has taken them off
maybe is trying to reestablish a short look on things and people,
exactly like when we're in a crowd looking for someone
we look always too far away
maybe it is a floating-in-the-mud sensation
where actions are in slow motion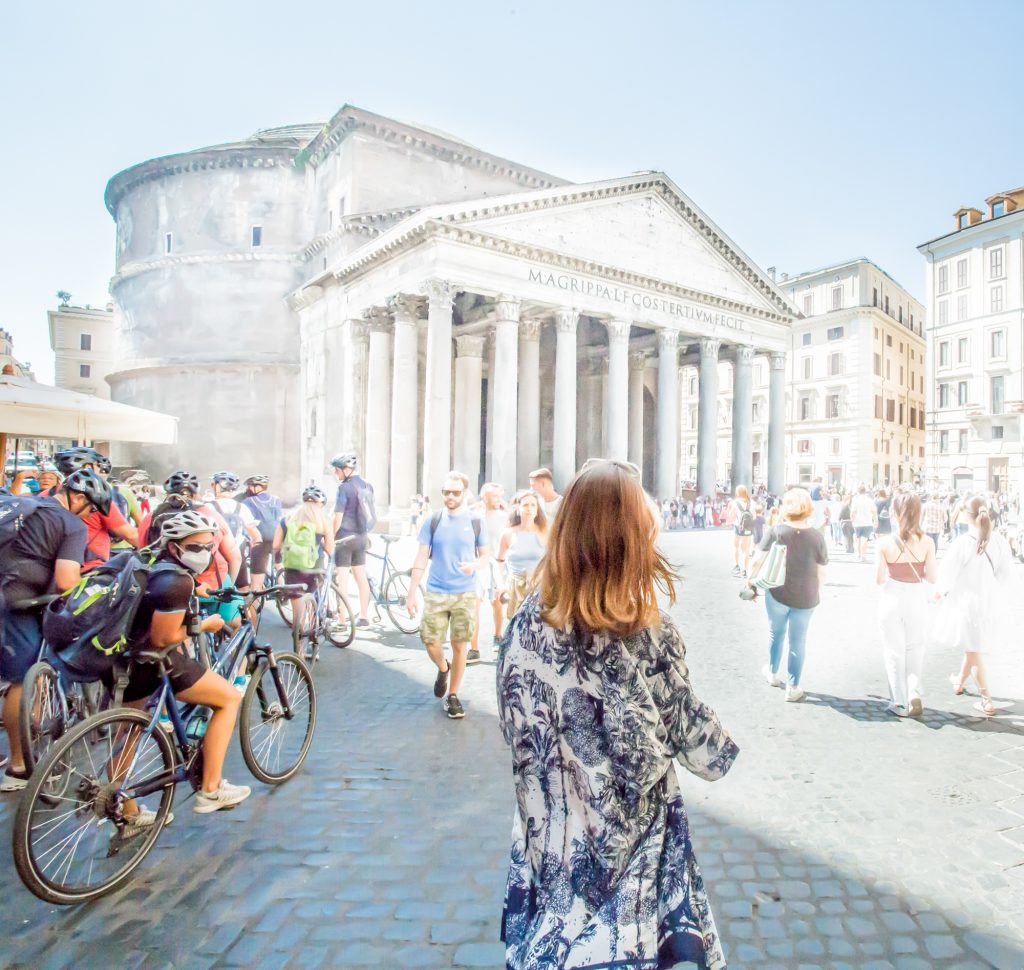 There is a hidden reality which the camera is able to reveal through my eyes. I try to reveal the poetry belonging to the scene with the help of my camera and give it back to the image. We enter the scene tiptoed, unseen. In that condition, reality, unaware of the intrusion, gives itself out with no restrictions and lets us to its secrets. Reality does exist but in one person's mind, so my photos are about reality but according to my personal view of reality. Therefore I am entitled to add or to subtract things and light to the initial image.
I want the work to make me dream. I need it to project me in a world of undefined and thus take me beyond the seen.
Between 1998 and 2000 I moved to London and there I approached the digital photographic techniques through the computer and scanner. My darkroom wasn't dark any more.
In 2000 I landed in Haiti, Port-au-Prince, my father's land. I was there to stay.
Digital photography was getting better so I decided to move into it.
Haitian urban landscape was my world and my tools were my camera and my laptop. I needed to go beyond the statics of photographic images; I needed movement and people and chaotic order. I was looking for rhythm and music.
Then, on january 12th 2010 Port-au-Prince was shaken by a very strong earthquake. It was a very undermining moment. I felt that Haiti needed respect and loyalty. Magazines and galleries from all over were asking me images of the disaster but that implied to make money on the tragedies of my brothers and sisters. I couldn't conceive the idea of selling their pain and sorrow. I had to act with respect.
In fact, even experimentation came to a stop in my "style" because I considered that the moment was not that of amusement. My pictures had to be straight shots with little or no manipulations.
Since the beginning I also know that my photography has to be about recording the present to leave a document for the future. Images need to take us beyond what they show to tell us tales.
Since one year I am back in Rome. I am breathing this beautiful city polluted and wrecked by the establishment incompetence. A new era in my artistic life which I am undertaking without denying nor forgetting my past.
---
BIO
I was born in Roma in 1964 from Haitian father and Italian mother, lived in Roma (Italy), Aleppo (Syria), Amman (Jordan), New York (USA), Ahmedabad (India), London (UK) and Port au Prince (Haiti) where I lived for the last 21 years. Now I am back in Rome.
I started working as an interiors professional photographer around 1988. I was working mainly with architects and magazines. In 1996 I moved to New York for 6 months and worked in a professional printing lab. There I learned some black and white printing techniques which I then used in 1998 when in Rome I had my first exhibition as an artist with "casalbruciatopiazzavittorio", a photo-promenade along roman suburbian via Tiburtina. Those images were taken on 4×5" black and white infrared film with a view camera.
Urban landscape was very seducing to me, especially through the images of Gabriele Basilico. Then, when I moved to Haiti where was extremely complicated to use film in a professional way and digital was coming along, inspired by David Hockney's photo collages, I was able to use the first digital reflex cameras obtaining a huge gain in quality and definition putting together several photo-files as digital collages, to get panoramic views. It was using that technique that I worked on Haitian interior design's best seller book: Intérieurs d'Haïti and soon after on Port-au-Prince urban landscape project. In this latter I also added random out-of-scale people from other scenes to the city views. This work was exhibited several times and awarded in Bamako's 5th photo biennial in 2005.
This digital seamless photo collage technique was then used to create portraits where facial features were taken from different people. These portraits were exhibited several times and eventually awarded at the Salon d'Art Contemporain de Montrouge in 2005 with the jury's special prize.
In those years, as digital cameras technique was getting better and collages were no longer needed to obtain good "negative" files I gradually left behind the collage procedure and challenging myself, I started working on natural haitian scenery, a subject that I considered unworthy as widely employed in cheap postcards. After about ten years working on this subject, covering most of the haitian country, I was able to put together and print the book Peyizaj.
Then happened that one of Richard Avedon's portraits, seen in a book years before, never ceased to work inside me. How to achieve that kind of powerful result? I so started to portrait people around me in Haiti. Sticking to The Master's technique, just the face and always on a white background. This work, partially shown in my 2012 Lugano exhibition, counts now more than 500 portraits of people I came across throughout my 21 years in Haiti.
Next…
Next was the 2010 earthquake in Haiti.
I was there. It hit me and my family and my friends and the city and the country. It was a very difficult moment. Magazines and art galleries immediately contacted me to have photos of the tragedy but it was impossible for me the idea to make money or even just success on the back of my own people showing and selling pitiful images to the world. I was so shocked that it took me several days to go and take photos of the disaster. Eventually I did, trying to be as silent as I could. No experimentalism had to be applied. I owed those scenes of death a maximum of respect.
So, as all buildings were lying as corpses or too weak and unreliable to live in, people found alternative ways to house themselves. Each little piece of flat green in the city became a displaced tent camp. Those camps stroke me immediately for their grace, lightness and dignity.
In 2011 I started to work on Made in Ayiti portraying objects and tools used by people for their street business, made out of recycled material. This work became a book in 2016.
In 2019, with the help of Prince Claus Fund I started a project on the mystics in natural medicine in Haiti.
This project unfortunately ended prematurely due to the very complicated and dangerous socio-political situation in Haiti which forced me and my family to leave the country. Back in Italy I am once again fascinated by the dynamics of urban developments and presently experimenting and trying to understand what these spaces have to tell about themselves.
---
CV
EXHIBITIONS
---